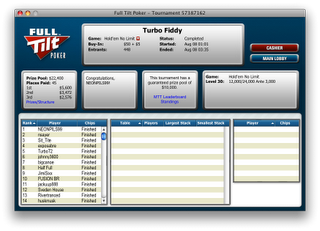 2nd out of 448. $50+$5 -> $3472.00.
That's my best online tournament cash, both in percentage beat and cash. I've done better a couple times at Bay 101, but never online.
Heads-up was brief. We started the last hand almost exactly equal and I went all-in with a king and was called by AJo and neither of us hit. Oh well.